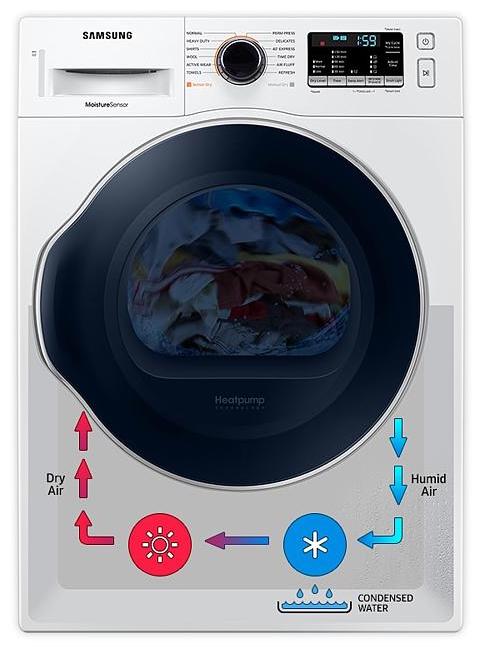 Heat Pump Dryers (also referred to as ventless electric dryers) are a high efficiency option for drying clothing that can save 50% on energy bills by moving heat (like an Air Conditioner operating in reverse) from your home into the unit. The process also dehumidifies air. These units reduce GHG emissions over fossil fuel dryers, are more efficient than standard electric dryers and do not require inefficient venting out of your building energy envelope.








The Brick
Whirlpool 7.4 Cu. Ft. Front Load Heat Pump Dryer
Samsung 4.0 Cu. Ft. Electric Heat Pump Dryer
Leons
Whirlpool White Heat Pump Dryer (7.4 Cu.Ft.)
Trail Appliances
Full selection
Home Depot
Samsung Electric Heat Pump Dryer 4.0 cu.ft.